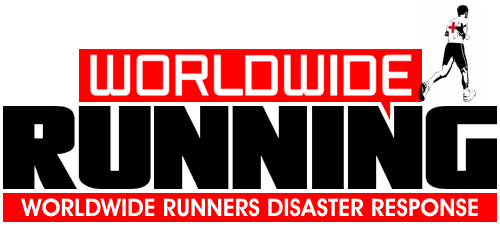 Wherever the need, we'll come running!
| | | |
| --- | --- | --- |
| | | On March 11, 2011 a catastrophic earthquake struck 130 kilometers (81 miles) east of Sendai, the capital of the Miyagi prefecture in Japan. It was an 8.9 magnitude earthquake that created tsunami waves of up to 10 metres (33 feet). It was measured at 7 on the Japan Meteorological Agency seismic intensity scale in the northern Miyagi Prefecture, with an initially reported magnitude of 7.9, while the tsunami warning listed the magnitude as 8.4, later updated to 8.8. The earthquake focus was reported to be off the Oshika Peninsula, the east coast of Tohoku on March 11, 2011, at 05:46 UTC (14:46 local time) at a depth of 24.4 kilometres (15.2 miles). A series of aftershocks was also recorded. The earthquake and tsunami caused major damage in northeastern Japan. |
Donate now for the Japan earthquake
Runners who wish to support relief efforts may make donations of time or money to their local relief agencies,
or directly to one of the worldwide organizations suggested by other fellow runners.
Go running
Participate to one of the running events organized to raise funds for the Japan earthquake, or simply take a half an hour off your busy schedule, wear your running shoes, and go out running. You will be able to free your mind from your daily routine and send positive thoughts to the victims. And maybe even come up with a new, unusual way to help them.
Activate yourself
Fundraising may sound more difficult than running, but in the end is all about being enthusiastic and asking people for contributions in a heartfelt manner. It is a pretty straightforward process and here are some helpful tips on how to raise money for charity runs that you could apply to raising funds for disaster relief.
Spread the word
Sometimes it may be not financially feasible for you to donate money, no matter the cause. You can still be part of the Worldwide Runners Disaster Response Team by helping us promote our efforts in many simple ways.
(Let us know)
Whether you donated time or money, we are interested in knowing about your effort.
Send us a quick e-mail - we will be glad to hear from you
and find out that our Worldwide Runners Disaster Response Team is one runner stronger!
---
| | | |
| --- | --- | --- |
| | | Google Person Finder - Any time Google launches Google Person Finder in response to a crisis, government and nonprofit organizations can help people locate each other by spreading the word, using the data, and adding information. |
---
Since September 7, 2007 - © Aerostato, Seattle - All Rights Reserved.


JOIN THE WORLDWIDE RUNNING NETWORK
5kCalendar.com | AccidentalAthlete.com | CalendarioTrail.it | CorrereNelDeserto.com | DeadRunnersSociety.com | HalfMarathon.net | ePodismo.com | MarathonCoupons.com | Maratone & Maratoneti | OlympicGamesMarathon.com | RoadRacingStats.com | Run100Days.com | RunningCalendar.com | RunningInItaly.com | TuttoMaratona.com | Ultramaratona.it | VerticalRunning.it | WorldwideRunning.com