Kenyan walker shunned by village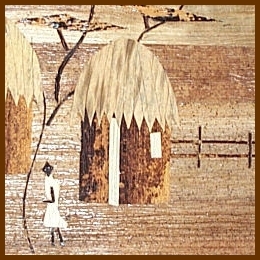 A 23 year-old Kenyan man has been cast out of his boyhood home of Eldoret because of his predilection for competitive race walking. The shunned man, 23 year-old Samuel Oseigo, spoke out from the neighboring country of Tanzania where he had been granted "aerobic asylum" by the Tanzanian government. Oseigo related a lifelong passion for an activity inherently foreign to the runner-rich Rift Valley portion of Kenya.
"I've always liked to walk fast" Oseigo said from a secret location in Tanzania. "But it seemed from the first day the whole town laughed at me when I started into training for real. In fact, even the old women used to call me 'bunga kigoli' which in translation means 'silly little girl'". Oseigo paused for a moment as he collected himself before he began again. "I just want to be left alone so I can walk" he said in a breaking voice. "Is that so much to ask?"
Renowned Kenyan coach David Letting was reached at his Great Rift Valley Sports Camp where he has honed the skills of Kenyan runners for over a decade. "I remember Samuel, but I never understood Samuel" said Letting. "He had a chance to carry on the Kenyan running tradition and yet he chose to wiggle his 'matako' (buttocks) like a little fishy. His walking was a distraction to my runners because they would stop their runs to laugh at him. It is better for them if he is gone".
"We could not help but laugh" said eighteen year-old Thomas Kiplogat. "He looked liked a teeny chicken the way his arms and legs would fly. I think even the hyena in the jungle would not touch him because he looked so funny".
Oseigo said he will attempt to qualify for the next Olympic Games in the 20,000 meter racewalking event. "I will do it on my own" he said. "And I will bring back a gold medal to show all of my village. Then they will have to accept me".
When he heard Oseigo's claim, Letting simply shook his head in disagreement. "No one can replace the runners in the townspeople's hearts. Surely not a little boy who walks like he has 'chungu suruali' (ants in his pants)".
Oseigo said he will continue to train in Tanzania under the cover of the night. "They can make leave my homeland, but they will never make me run!" he vowed as he shimmied out for another lonely walk under a star-filled sky.
---
| | | |
| --- | --- | --- |
| | | The Perfect Bunion - A satirical look at running in the United States of America and beyond. |
---
Since September 7, 2007 - © Aerostato, Seattle - All Rights Reserved.


JOIN THE WORLDWIDE RUNNING NETWORK
5kCalendar.com | AccidentalAthlete.com | CalendarioTrail.it | CorrereNelDeserto.com | DeadRunnersSociety.com | HalfMarathon.net | ePodismo.com | MarathonCoupons.com | Maratone & Maratoneti | OlympicGamesMarathon.com | RoadRacingStats.com | Run100Days.com | RunningCalendar.com | RunningInItaly.com | TuttoMaratona.com | Ultramaratona.it | VerticalRunning.it | WorldwideRunning.com