Serial road race arrow alterer arrested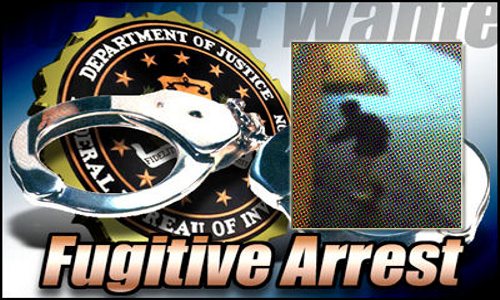 ROCHESTER, N.Y. — Federal Running Administration (FRNA) special agents assisted by Rochester Police arrested Howard Grotke early Sunday morning, the man they believe is the serial race course direction arrow alterer who has terrorized race directors in several States over a three year period. Grotke's arrest at a downtown Rochester intersection on the course of the "Lilac Festival 10K", during which he surrendered without resistance after being observed changing the directional indication of two chalk arrows that had been placed earlier on the pavement, culminates the longest and costliest investigation in FRNA's twelve years of existence.
With State, national and world records and millions of dollars in prize money at stake at upcoming fall road races, a coalition of race directors convinced a federal district court judge to deny bail to Grotke, who was profiled last year on America's Most Wanted.
"Howard Grotke is a vicious evil man who has carried out crimes of a particularly heinous nature, causing incalculable damage to organized running," said FRNA Director Larry Chang at a post-arrest news conference outside the dreary maximum security facility where Grotke is being held. Because of the seriousness of the charges, if the 43 year old Naperville, Illinois restaurant owner is convicted, Chang and federal prosecutors assigned to the case will seek additional penalties under the recently amended federal hate crime act that now includes recreational preference among its protected categories.
"My client is not a criminal," explained a calm Richard Stern, Grotke's attorney. "Howard Grotke is a productive member of his community who loves his wife and his cat and who unfortunately happens to suffer from a mental disorder for which he is actively receiving treatment from a medical doctor. He wanted me to tell all of you that he's genuinely sorry for any problems his actions may have caused, although he cannot accept responsibility for those actions."
Stern was referring to Compulsive Road Race Mischief Syndrome (CRRMS). Sufferers are strongly drawn to road races such as the "Lilac Festival 10K", where they experience intense fulfillment by altering course direction arrows, or as in a variation of the condition, switching the cardboard signs at the preregistration tables that inform runners which line they should stand in based on the first letter of their last names. First recognized in the late 1970s and only recently added to the DSM-IV, the thick diagnostic manual used by psychiatrists, CRRMS is on the rise in the United States, possibly due to declining levels of Omega-3 fatty acids in the diet along with increases in early onset day care and partially hydrogenated vegetable oil intake. Current standard treatment utilizing drugs such as Prozac or Zoloft works in only 30% of patients, but several recent university studies show promising results with mega-doses of Omega-3 rich organic flax seed oil.
"Mr. Grotke had an open 10 pound bag of Gold Medal all purpose flour and an empty soup can in his possession when we initiated the arrest," said FRNA special agent Debbie Gibson. "We theorize that he used the soup can as both a scoop and a pouring device for the flour. I can tell you that he was cordial and cooperative and confessed to over 35 incidents. He seemed to enjoy talking with us."
Typical of CRRMS patients (almost all of whom are adult males), Grotke would frequently return to the scene of his crimes with a camcorder to observe and record the consequences of his actions. If a runner questioned the direction of the course, he would convincingly pose as a race official and articulately deliver a made up story to the confused racer explaining why the course had to be changed at the last minute.
Often seen running in his Naperville neighborhood, Grotke was familiar with the activity, and until a few years ago, occasionally participated in local races. What triggered his destructive path may never be known, but psychiatrist Damon Williams who directed a CRRMS treatment study at Northwestern University, thinks Grotke and others like him can be rehabilitated and returned to society. "With a combination of intensive nutritional therapy and some cognitive behavior work, Mr. Grotke should someday be able to attend a road race without engaging in activity that would cause him further legal entanglements," said Williams at a Chicago area 5K, while posing as a course monitor and compulsively pointing in such a manner as to send several runners down the wrong street.
It's believed that Grotke's alleged misdeeds invalidated the results of at least 40 road races dating back to June, 1998.
---
| | | |
| --- | --- | --- |
| | | Skewed Running - Laugh out loud with this collection of humorous short stories about running in this day and age. |
---
Since September 7, 2007 - © Aerostato, Seattle - All Rights Reserved.


JOIN THE WORLDWIDE RUNNING NETWORK
5kCalendar.com | AccidentalAthlete.com | CalendarioTrail.it | CorrereNelDeserto.com | DeadRunnersSociety.com | HalfMarathon.net | ePodismo.com | MarathonCoupons.com | Maratone & Maratoneti | OlympicGamesMarathon.com | RoadRacingStats.com | Run100Days.com | RunningCalendar.com | RunningInItaly.com | TuttoMaratona.com | Ultramaratona.it | VerticalRunning.it | WorldwideRunning.com