Runner attacked by owls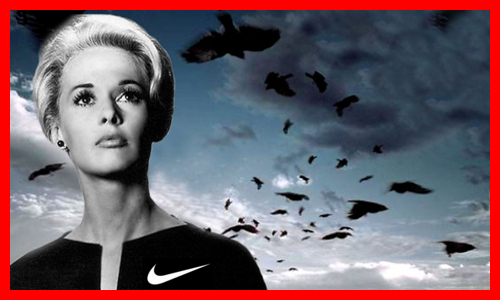 RICHMOND, CANADA — Female joggers along the west dyke in Richmond are being warned to wear a hat — after a woman was tailed and attacked by a pair of owls. The caution comes after Elena Vinarskaia decided to go for her daily run along the dyke between Granville Avenue and Westminster Highway around 8 p.m. Tuesday. Vinarskaia felt something was flying close to her head but, because owls make little or no noise in flight, she didn't know they were there until she looked up.
"They were circling high above my head and then would swoop down to about a metre above me," she said, adding that the owls were all white underneath. "I just kept running with my head up, screaming, for about half an hour. I was terrified. I kept looking at the sky and they kept coming at me."
Vinarskaia said the attacks only stopped when she finally reached some houses. "I looked back and the owls had finally settled on a tree," she said. "I was so relieved because I know that once these owls get their claws onto something, it's almost impossible to get free."
However, Mindy Dick, of the Ladner-based Orphaned Wildlife Rehabilitation Society (OWL), said incidents such as this are fairly common and it's most likely the jogger was wearing a ponytail and the owls mistook her for a squirrel from their high vantage point. Sure enough, Vinarskaia confirmed she had her hair tied up, with a couple of inches bobbing along as she jogged.
"Ninety nine per cent of the time, the owls will think the person is a squirrel," said Dick. "It happens all the time and it was most likely a hungry owl, probably a barred owl. When owls are hunting, their totally focused on their prey and nothing else. It's only when they hit their target that they realize it's 150 pounds heavier than it should be. That's when they bounce off."
Dick said most of the time, the human "prey" in question comes off with a puncture wound, which requires a tetanus injection. She advised joggers to wear hats if they have their hair tied up or in a ponytail to avoid being mistaken for prey.
Credits - This true article, "Jog along dyke no hoot for screaming woman" by Alan Campbell, was published on "Richmond News".
---
| | | |
| --- | --- | --- |
| | | True running stories - A growing collection of incredible, bizarre, and unusual stories from the world of running. Prepared to be shocked at what we uncover when it comes to strange news, first-hand accounts, headlines, and reports from running around the world. |
---
Since September 7, 2007 - © Aerostato, Seattle - All Rights Reserved.


JOIN THE WORLDWIDE RUNNING NETWORK
5kCalendar.com | AccidentalAthlete.com | CalendarioTrail.it | CorrereNelDeserto.com | DeadRunnersSociety.com | HalfMarathon.net | ePodismo.com | MarathonCoupons.com | Maratone & Maratoneti | OlympicGamesMarathon.com | RoadRacingStats.com | Run100Days.com | RunningCalendar.com | RunningInItaly.com | TuttoMaratona.com | Ultramaratona.it | VerticalRunning.it | WorldwideRunning.com