What happens in Vegas...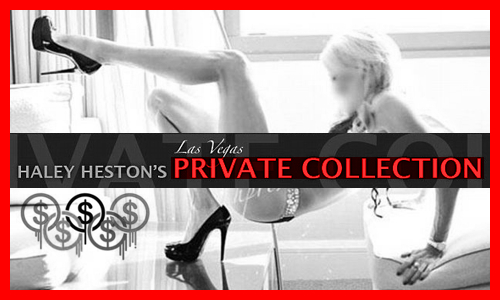 ANAHEIM, CALIFORNIA — Olympic track star-turned-tart Suzy Favor Hamilton had her invitation to the annual "Disneyland Half Marathon" rescinded after her secret side job as a high-priced escort was revealed. In fact, Mickey Mouse's bosses have banned Hamilton from all Disney sporting events.
Sexy Suzy ran last August in what Disney bills as the "Happiest Race on Earth" and tweeted that it was sweet. "Had a fabulous time at the Disneyland Half-Marathon this weekend!" she wrote on Sept. 3. "Met so many fabulous people :)."
But after Hamilton fessed-up to being a $600-an-hour hooker, the folks at Disney decided their family-friendly race had no place for the hard-bodied head-turner.
Hamilton, who competed for Team USA in three Olympics but never earned a medal, was laying low Friday a day after she was outed by The Smoking Gun. She could not reached for comment. "I realize I have made highly irrational choices and I take full responsibility for them," she tweeted after she was exposed.
The fetching 44-year-old blamed her plunge into prostitution on her ongoing battle with depression. She said being an escort "provided many coping mechanisms for me when I was going through a very challenging time with my marriage and my life." Hamilton reportedly plied the world's oldest profession mostly in Las Vegas, where prostitution - contrary to popular belief - is actually illegal. But Sin City police spokeswoman Laura Meltzer said they have no record of Hamilton, whose nom-de-escort was Kelly Lundy, ever being arrested in their jurisdiction.
Until now, she was best known for stumbling in the last 150 meters of the 1,500-meter race during the 2000 Syndey Olympics.
After retiring, Hamilton became a motivational speaker and then a mom to now 7-year-old Kylie. She said she developed postpartum depression and took Zoloft to deal with her "demons." "After I had Kylie, I developed postpartum depression, which I feel was always there in me," she told the Milwaukee Journal in July. The running was just covering it up."
What she didn't tell the paper was that eight months earlier she signed up with a top Las Vegas escort service and offering a $600 hourly rate for her services - and charging $6,000 for a more intimate "girlfriend experience."
"My life just keeps getting better," she told the paper.
Until now.
Credits - This true article, "Olympian turned escort Suzy Favor Hamilton out at Disney's 'Happiest Place on Earth'" by Corky Siemaszko, was published on the "New York Daily News".
---
| | | |
| --- | --- | --- |
| | | True running stories - A growing collection of incredible, bizarre, and unusual stories from the world of running. Prepared to be shocked at what we uncover when it comes to strange news, first-hand accounts, headlines, and reports from running around the world. |
---
Since September 7, 2007 - © Aerostato, Seattle - All Rights Reserved.


JOIN THE WORLDWIDE RUNNING NETWORK
5kCalendar.com | AccidentalAthlete.com | CalendarioTrail.it | CorrereNelDeserto.com | DeadRunnersSociety.com | HalfMarathon.net | ePodismo.com | MarathonCoupons.com | Maratone & Maratoneti | OlympicGamesMarathon.com | RoadRacingStats.com | Run100Days.com | RunningCalendar.com | RunningInItaly.com | TuttoMaratona.com | Ultramaratona.it | VerticalRunning.it | WorldwideRunning.com