Year-round running in Alaska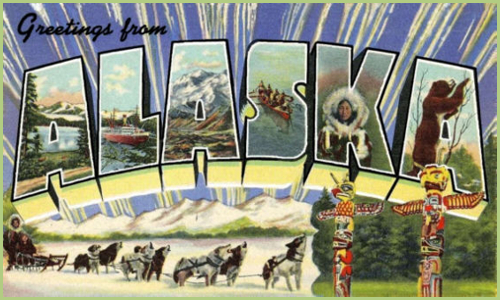 Scott May ran over 1,500 miles in 2009. Many of his strides were taken on dirt and asphalt during summer months, but a significant amount of his mileage was completed on snow and ice. May is not one to let a little winter weather keep him inside.
"I'm not a treadmill person," May said. "To get that kind of mileage, you have to run in the winter."
May works as the head coach of Thunder Mountain High School's cross-country and track and field teams and teaches physical education at Riverbend Elementary School. He's not alone when it comes to winter running.
"A lot of people do run outside in the elements because it's good to be out where it's more challenging," May said. "Since I've been running, I'm a much healthier person, and the social part is great. You're sharing an experience."
As a frequent winter runner, May has learned what kind of snow and ice is conducive to the sport and which will leave him slipping and sliding.
"I avoid places that have loose snow that's not packed down," May said. "Often on the sides of the roads if it has been sanded it's not that bad. You can get decent footing even with regular running shoes."
One of May's favorite winter spots is on the frozen surface of Auke Lake, especially when there is fresh snow atop the ice.
"It's a different experience," May said. "It's a much harder workout and you use different muscles."
So how does May avoid slipping and falling on the same ice that humbles many of us as we simply walk down the street?
"I've never seen it, but I hear that people do slip," May said. "I've come close a couple times, but I hear more about people slipping on their steps than I hear about while running."
On extremely slimy days, May employs ice cleats on his running shoes to aid in traction. He also recommends installing screws into the bottom of shoes to create built-in grip.
May only uses his grippers a few times each winter, but some other winter runners swear by them.
Vicky Orozco, an avid runner and Nugget Alaskan Outfitter employee, wears winterized shoes even if there's a bit of slush or ice in her path. The 12-screw pattern on the soles of her kicks makes a "clacking sound," but she'd rather put up with that than risk falling on ice.
"You don't have to, but you take the chance of slipping," Orozco said. "I would be more concerned if I slipped and fell and a car couldn't stop."
Orozco still runs despite past ankle and knee surgeries, another factor in her cautious stance. But thanks to a few flathead screws, she has found way to get her running fix no matter what the outdoor conditions may be.
As the seasons change, other outdoor enthusiasts change with them. Scott Fischer is a runner, cyclist, skier and co-owner of the Foggy Mountain Shop. He runs on plenty of icy surfaces during shoulder seasons, but when winter is in full swing he simply switches to Nordic skiing.
"I don't find running in icy conditions that productive, and I do not like running with ice cleats," Fischer said. "My answer to real serious icy conditions is to avoid the ice and ski."
If he were to run in extreme winter conditions, Fischer said he would invest in screw-in inserts to add extra grip to his running shoes.
"You can still get pretty good traction on a lot of different kinds of snow and ice," Fischer said. "But I'd like to think that even runners who run hard and train for marathons in the summertime would benefit from a cross-training alternative in the winter, something like Nordic skiing, snowshoeing or speed-skating. I think it's good for everybody to change and adapt to another activity."
Credits - WorldwideRunning.com would like to thank the website Capital City Weekly (www.capitalcityweekly.com) for the authorization to reprint the article "Year-round road runners don't let winter slow them down" by Libby Sterling.
---
Since September 7, 2007 - © Aerostato, Seattle - All Rights Reserved.


JOIN THE WORLDWIDE RUNNING NETWORK
5kCalendar.com | AccidentalAthlete.com | CalendarioTrail.it | CorrereNelDeserto.com | DeadRunnersSociety.com | HalfMarathon.net | ePodismo.com | MarathonCoupons.com | Maratone & Maratoneti | OlympicGamesMarathon.com | RoadRacingStats.com | Run100Days.com | RunningCalendar.com | RunningInItaly.com | TuttoMaratona.com | Ultramaratona.it | VerticalRunning.it | WorldwideRunning.com