Build your own pace computer
To build your own pace calculator, first print and cut the two circles, placing the second one on top of the first one, using the two dots in the center as a reference point, then count the number of paces (your normal comfortable step length) for 100 feet. If there is not room enough to mark off 100 feet use 50 feet and you will need to double the number of paces.
Line up the 100 on the outer circle with the paces triangle of the inner circle, then find the number of your paces on the outer circle that is equal to 100 feet and make a mark on the inner circle at that point. Label that mark "My pace".
To use this distance computer just set the number of feet you want to go on the outer circle opposite the "Paces" triangle of the inner circle and read off the number of your paces needed to go that distance.
Note: The outer circle is marked off logarithmically so it can be used for longer or shorter distances by adding or subtracting zeroes to the number given. For example if you want to go 900 feet, set the "Paces" triangle on 90, then just look up your number of paces given for your mark and add a zero to the number given to get the correct number. Just the opposite can be done for shorter distances.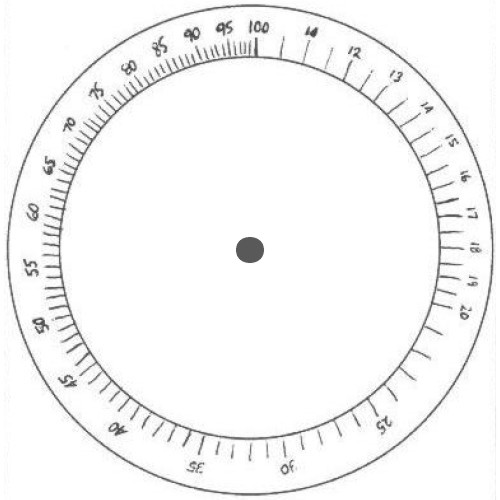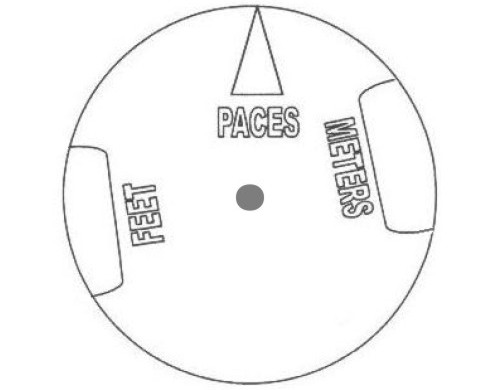 Credits - WorldwideRunning.com would like to thank the Boy Scouts of America, Buckskin Council in Charleston, West Virginia (www.buckskin.org) for the authorization to reprint the article "How to build a pace computer".
---
Since September 7, 2007 - © Aerostato, Seattle - All Rights Reserved.


JOIN THE WORLDWIDE RUNNING NETWORK
5kCalendar.com | AccidentalAthlete.com | CalendarioTrail.it | CorrereNelDeserto.com | DeadRunnersSociety.com | HalfMarathon.net | ePodismo.com | MarathonCoupons.com | Maratone & Maratoneti | OlympicGamesMarathon.com | RoadRacingStats.com | Run100Days.com | RunningCalendar.com | RunningInItaly.com | TuttoMaratona.com | Ultramaratona.it | VerticalRunning.it | WorldwideRunning.com