Running in Iceland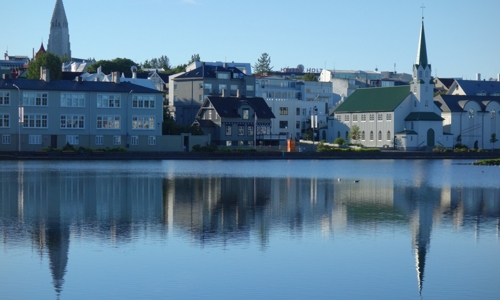 REYKJAVIK - The capital of Island is a great place to run around, with a decent footpath along the waterfront and wide, clean pavements throughout the city. I headed past the iconic Hallgrimskirkja church over to Harpa, the latest icon of the city, then through to the harbour, by the Hólavallagarður cemetery, past City Hall and The Pond, down to the University, before back up the hill to Hallgrimskirkja church. Perfect weather too, sunny but not too hot.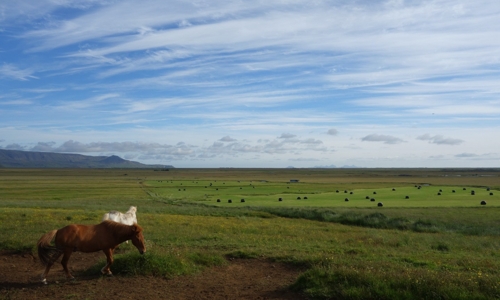 HVOLSVÖLLUR - Guesthouse near Hvolsvöllur. A pretty idillic spot, staying in a wooden cabin, with an horizon filled with the Katla volcano, the most potentially dangerous in Europe, and the Mýrdalsjökull glacier. Perfect spot for a run I thought, only to find myself under attack from the local bird life in one direction, and along a rather boring road (other than a few horses) in the other direction.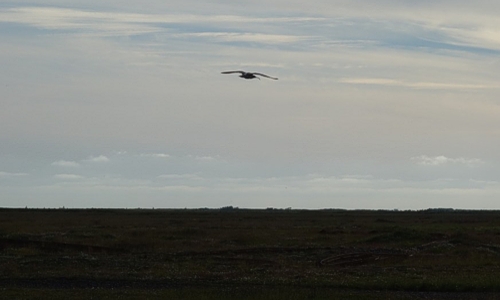 VÍK - Guesthouse near Vík. Despite it raining, which would easily put me off running at home, I had time to kill before dinner so decided to head out from the guesthouse. I didn't get far before a bird started circling and making rather a lot of noise. Apparently only three species of bird in Iceland will physically attack you, and this wasn't one of them. There's a clearly angry bird flying toward you at speed that wasn't very reassuring though. I got past this bird to come across half a dozen Arctic Terns which will definitely attack you. Combined with the now driving rain made me think that this run was somewhat doomed so I headed back, encountering the original bird even angrier this time. Was a relief to get back indoors and safe from attack...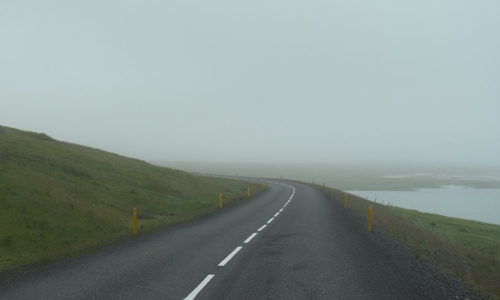 ÞÓRBERGSSETUR - A more successful spot for running, no bird attacks, just a few sheep to scare away as I ran by them. The sunshine of the previous day had been replaced with low cloud and chilly wind. Pretty typical of running options outside towns with just the ring road that circles Iceland to follow, rather hard on the body running on road though quiet at least. In a half hour run I didn't see a single car.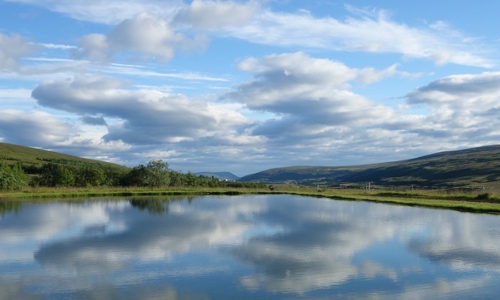 MYVATN - Perfect morning run, with sunshine, a light breeze, and friendly birds. There were also a number of dirt roads by the guesthouse, much easier on the knees than the ring road, if not the lungs as they headed up the side of the valley. Was rewarded with some lovely views though, and the whole area so was so quiet and peaceful.
Credits - WorldwideRunning.com would like to thank the website (www.jontynz.com) for the authorization to reprint part of the article "Running in Iceland" by Jonty Crane. Text and photos © by Jonty Crane.
---
Since September 7, 2007 - © Aerostato, Seattle - All Rights Reserved.


JOIN THE WORLDWIDE RUNNING NETWORK
5kCalendar.com | AccidentalAthlete.com | CalendarioTrail.it | CorrereNelDeserto.com | DeadRunnersSociety.com | HalfMarathon.net | ePodismo.com | MarathonCoupons.com | Maratone & Maratoneti | OlympicGamesMarathon.com | RoadRacingStats.com | Run100Days.com | RunningCalendar.com | RunningInItaly.com | TuttoMaratona.com | Ultramaratona.it | VerticalRunning.it | WorldwideRunning.com