Choose the best running shorts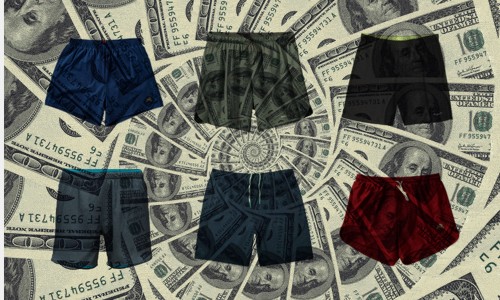 Those in the market for running shorts demand high quality and better fit for the money they spend. Running enthusiasts may not look like they spend much time or money when they choose equipment, but that is far from the truth. While running is much more inexpensive that other sports, high quality running shoes, well-made socks, and comfortable shorts are key to success in running.
A lot of hype exists between rival manufacturers claiming one company and style is better than another. The truth is most running shorts are high quality. Name brands generally do offer a more expensive but better quality product to consumers.
Choosing the style - Running shorts come in a variety of styles and colours and you should try them on before buying and choose the shorts that fit you best. With a tighter fit, the men's retro shorts bring back a sexier look. Perhaps gone are the pastel colors from the seventies, the retro short from today still has that same vintage style with updated materials and more muted colors. These shorts are available in colors like navy, black, and for style a green or red trim. The modern design incorporates materials that allow for quick moisture evaporation, keeping you cooler throughout the run. Should runners choose the V-cut leg or the split-leg running shorts? That depends entirely on the person purchasing the shorts. Once again, the best way to know which style is better is to try the shorts on. Both styles work equally well for running enthusiasts.
Choosing the material - Cotton and nylon once dominated the market as fabrics of choice used to make shorts. Lycra running shorts are a much smarter choice for the serious runner than nylon running shorts because Lycra causes sweat to leach away from the skin. Cotton and nylon keep moisture close to the skin, ensuring discomfort and chafing. Check labels and try to only buy "dry-fit" shorts, whatever the make. They are the best at removing moisture from the body.
Choosing the best fit - Quality-made men's running shorts provide inner support made to fit comfortably while not sacrificing needed support. Running shorts designed for women also are designed to fit the female form with comfort and support as the most important factors. Women's running shorts come in a variety of brands that offer a really good range tailored just for women. Quality sporting goods stores are also a factor to consider, as they are the right place to buy running shorts for those who are serious about taking up running as a sport. If unsure about which brand or style to choose, consult a sales specialist who will usually have a thorough knowledge of the product they are selling.
In the end, runners should try on the shorts to ensure that they fit properly. They should walk around in them to make sure that there are no signs of tightness or chafing.
Last tip: once you find the perfect running shorts, buy several pairs of them.
---
Since September 7, 2007 - © Aerostato, Seattle - All Rights Reserved.


JOIN THE WORLDWIDE RUNNING NETWORK
5kCalendar.com | AccidentalAthlete.com | CalendarioTrail.it | CorrereNelDeserto.com | DeadRunnersSociety.com | HalfMarathon.net | ePodismo.com | MarathonCoupons.com | Maratone & Maratoneti | OlympicGamesMarathon.com | RoadRacingStats.com | Run100Days.com | RunningCalendar.com | RunningInItaly.com | TuttoMaratona.com | Ultramaratona.it | VerticalRunning.it | WorldwideRunning.com